Who We Are?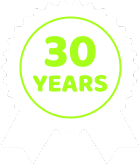 We are a team of designers and developers with up to 30 years experience in print and web design, coding & web solutions.

We have been a web design company since 1988, and unlike other web design companies we can also handle your printing products, social media design and web hosting needs.
About Us
Different people with different skills are complement each other.
In this way we will always do the best for you.
We are specialists in designing and coding, for HMTL / PHP / JS / Bootstrap / Angular / MySQL / WordPress and E-Commerce, with hundreds of satisfied customers.

We stay up to date on the current web design trends, so you can be assured your website hits your competition.